After returning from Ireland last month I knew the motorhome had served its purpose. It was time to sell it and close a chapter in my grieving and healing and living again process.
The motorhome has given me mobility. Provided a sanctuary in my grieving. It's been a security blanket in a way. Hard to part with it, but necessary.
What comes next? I don't know. It feels like I'm taking a step off a platform and can't see where my foot will fall. Emily got a full-time job in Arizona and I'm taking her there to help her get situated. Then I'll try to figure out what to do with myself.
An RV dealer in Tucson Arizona purchased the motorhome. They flew a driver to Cedar Park to finish the paper work and drive it back to Arizona.
It was so easy to pack everything up. All my clothes fit into one box. All the kitchen stuff fit into half a box. Everything I own went into the back of my Jeep Cherokee.
There were some boxes of memorabilia and my children's things that were stored underneath the motorhome for the last year. From my house. I need to get them to my children.
So I rented a small U-Haul trailer and put those things in there.
All told it only took a couple hours to move out of the motorhome and into my car!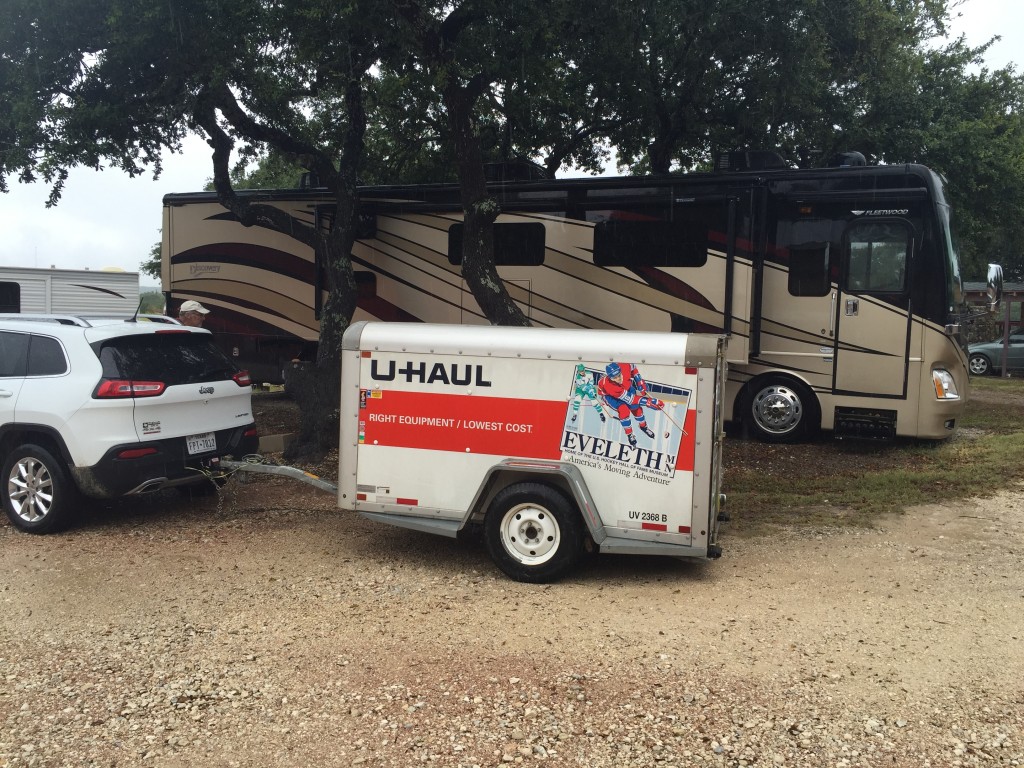 When I went to the airport to pick up the driver, Emily had locked the motorhome door not realizing I had put all the keys inside. Oops, I forgot to let her know!
A locksmith came over and picked the lock.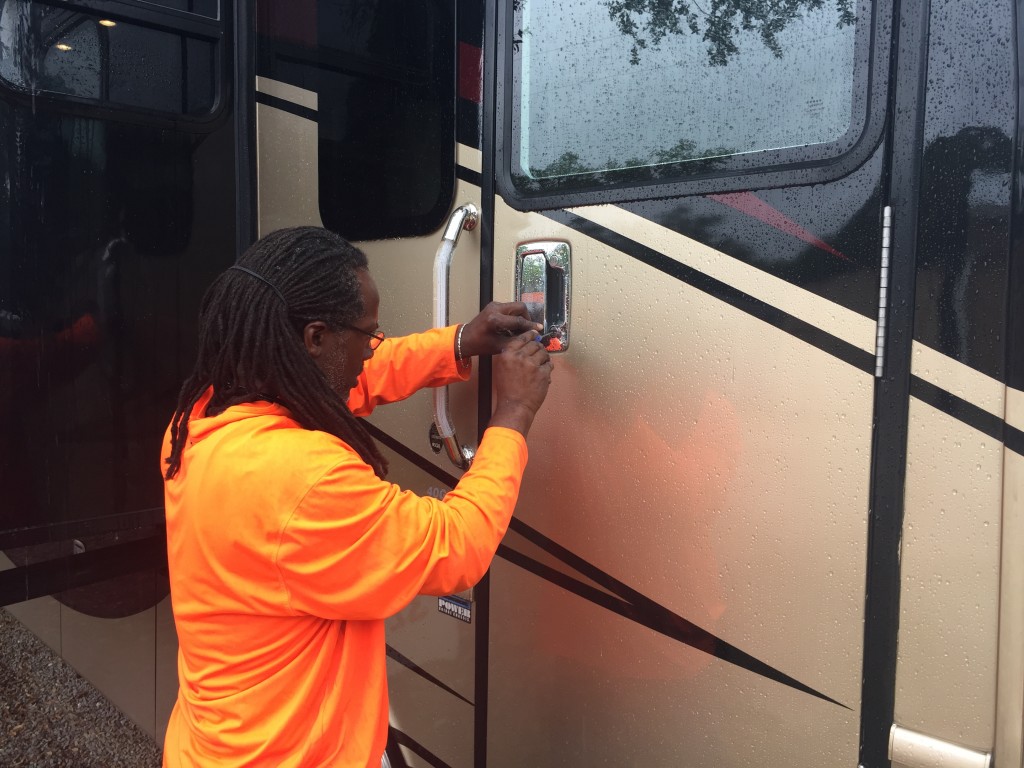 We got the paperwork signed and money distributed. The last step was the driver switching the license plates.
Off comes my Texas plate…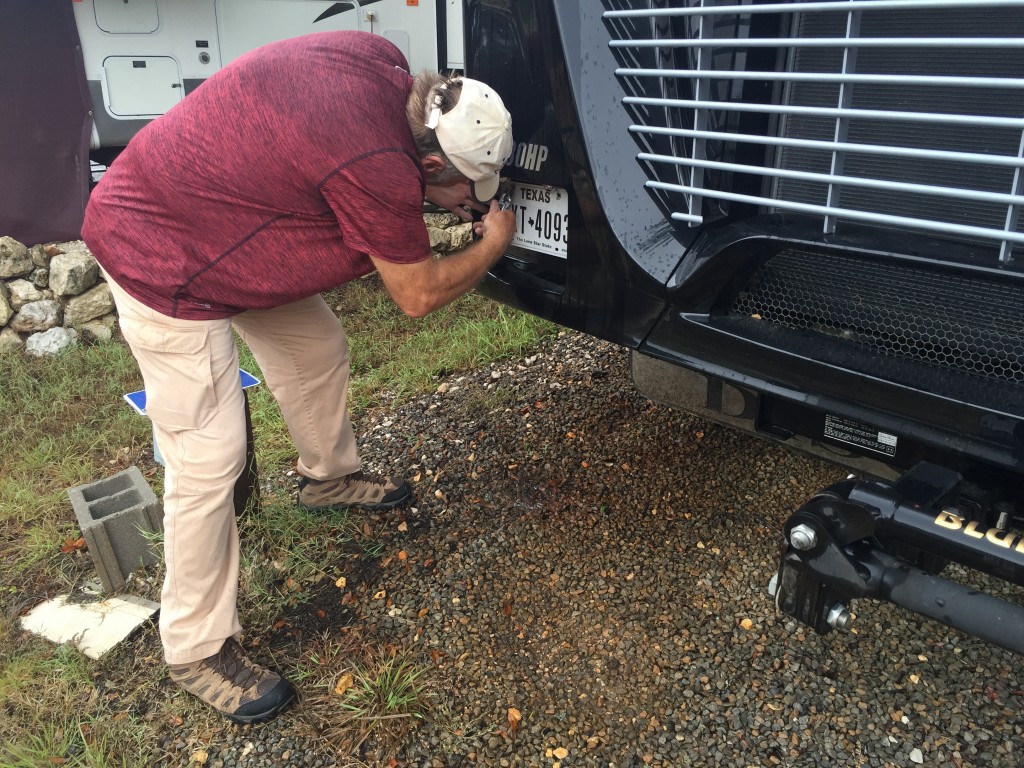 On goes the dealer plate…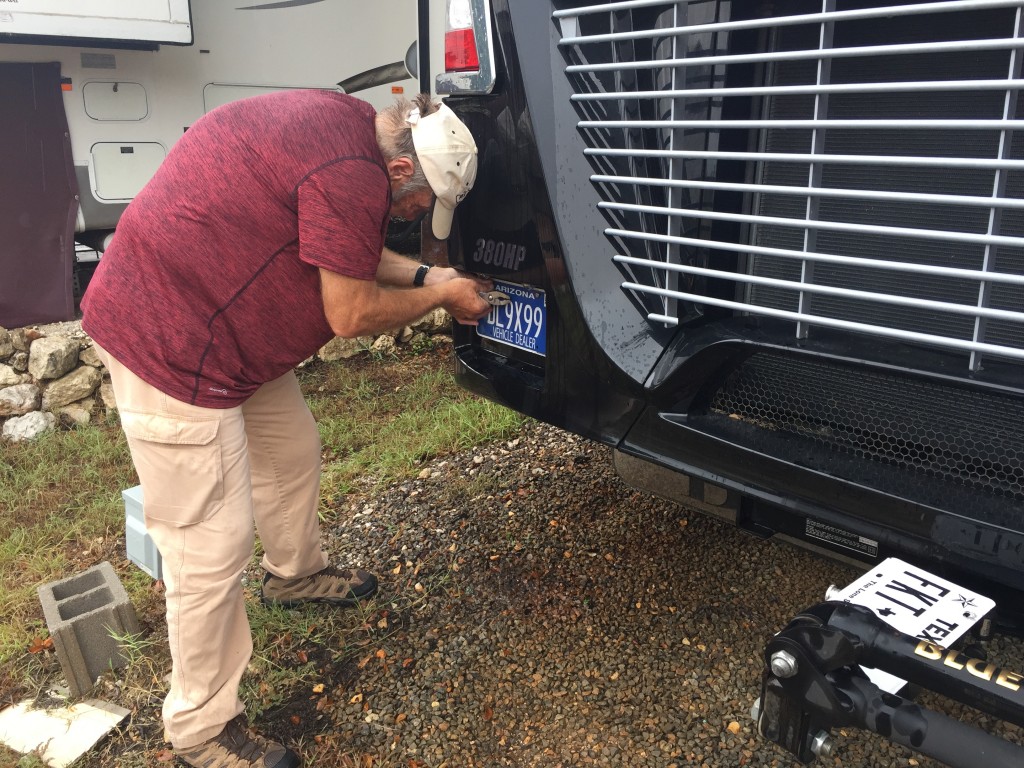 As the driver drove down the road and I was heading over to my hotel, I snapped one last picture.
And with that, I'm homeless.