If you've ever driven through La Jolla, California on Highway 5, you've seen the San Diego temple. It's brilliant, massive, and striking.
My son Spencer moved to San Diego a couple weeks ago and we got to spend some time together. He helped do the aerial filming. This is his favorite temple. He also found the perfect place to take our pictures…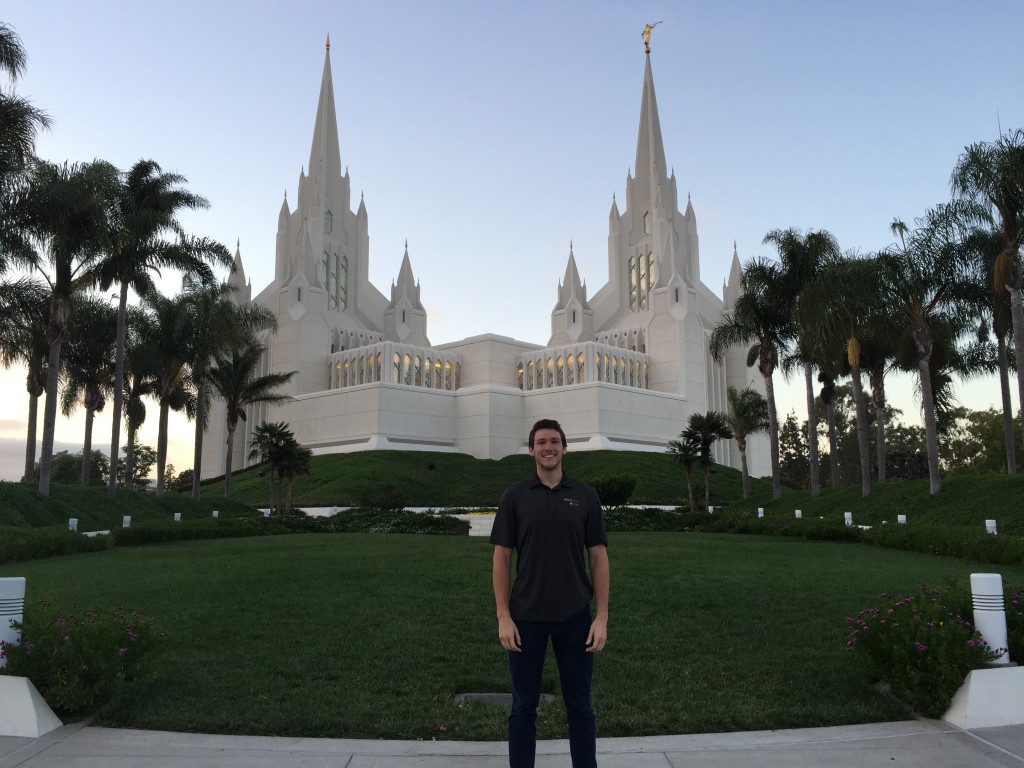 I stayed in La Jolla at the Embassy Suites. What makes it worthwhile is the made-to-order breakfast omelets, yum.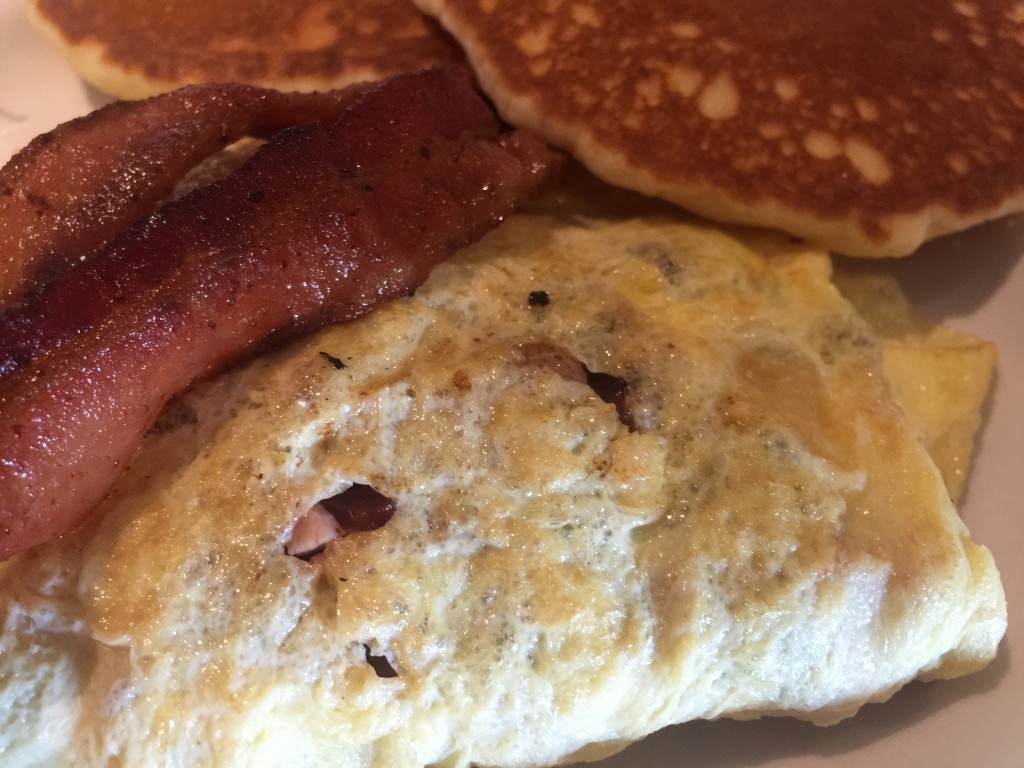 These plants with the purple flowers on long stems remind me of growing up in California. We had them around our houses in Los Altos and Morgan Hill, and I can't remember seeing them anywhere else outside of California. I don't even know what they are called.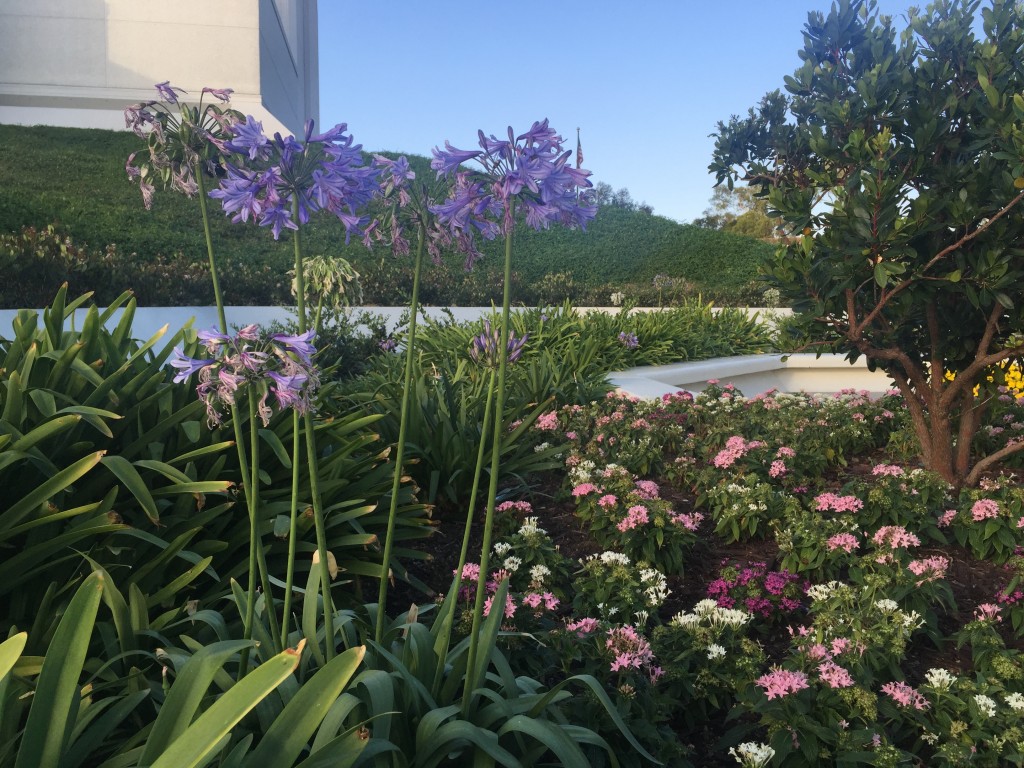 Here are more pictures I took around the temple grounds:
The sun was just about to set when the aerial was filmed, just like in Oakland. It sure makes for a nice video: