This temple is closed for maintenance until August 17, which explains why I'm not dressed up.
I met more people at this temple than any other so far. When I arrived a family from Lincoln, California had just arrived with their children to walk around the temple. I asked them to take my picture. We got talking and I explained my trip and circumstances and got to know them a bit.
As I was putting the drone away, a couple came up to check it out. The husband was pretty excited about it. I can't remember his whole name, but I think his middle name was Drone. It was fun to geek out a bit over the machine.
As I was walking back to the motorhome in the parking lot, a woman named Ellen Radford drove her car up and asked me if the temple was closed. I explained that it was and she was very disappointed. She had come from the Reno temple this morning and wanted to visit this temple.
We got talking and I learned that one week ago she left Utah to embark on a trip … to visit all the U.S. temples! She recently sold her house and all her stuff and put her few essential belongings in her car. She's staying in affordable hotels as she travels. This trip has been a dream for her and she feels that it's time to do it while she can.
She shared some of her personal circumstances with me which out of respect for her I'm not sharing in this blog. But I will say she is a woman of faith and I am impressed with her courage in the face of difficulties.
I asked if I could take a picture of her for my blog and she agreed.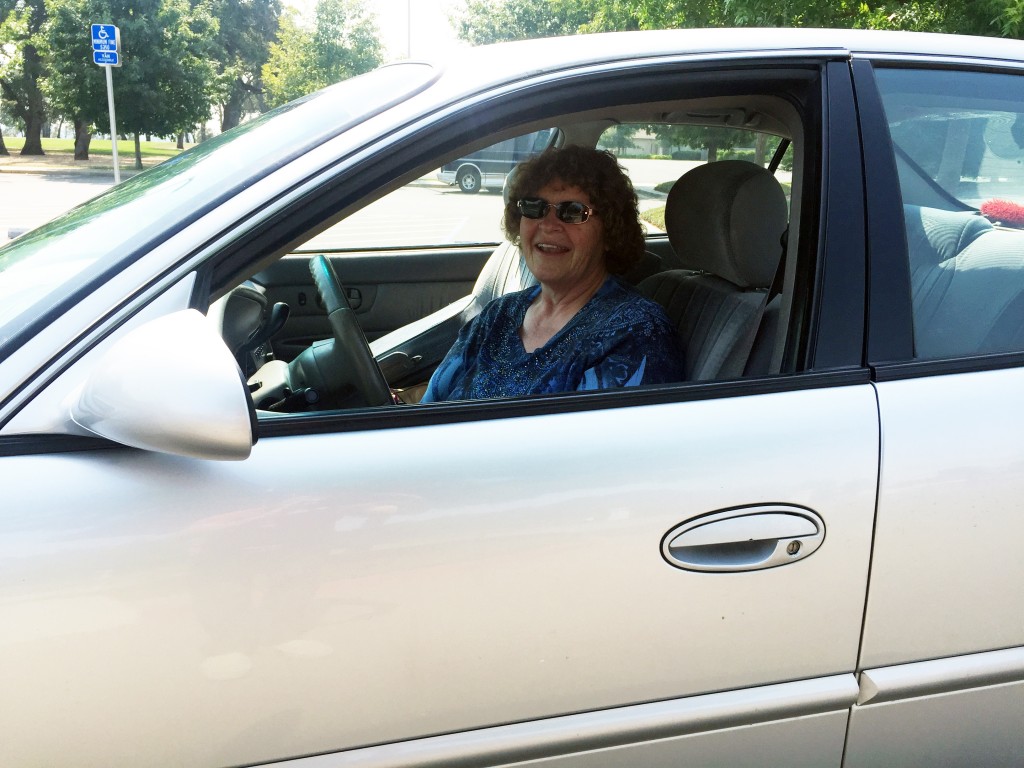 My motorhome has another problem. When filling the diesel tank in Modesto, California today, I heard air leaking near the rear tires. From what I can tell the air suspension has a leak in it. The pump is constantly running trying to keep the air in there, but it runs out. The motorhome is very bouncy driving, so it looks like I'm going to need to take it in to a Freightliner service center for repair.
I'm starting to think all the hassles with the motorhome are not worth it. I want simplicity in my life and keeping this monstrosity (hat tip to Susan Combs for the name) running is almost running my life. Maybe I should sell it and buy a little trailer to tow with my Jeep? Not as comfortable, but certainly simpler!
The waterfall at this temple is the fanciest I've seen so far. Check the aerial video for a nice angle from above.
Here are pictures from around the beautiful grounds:
And here is the aerial video: