Yesterday I left Spokane, driving toward Richland where the temple is located. It's a three hour drive.
Two hours into it smoke was spewing into the cab of the motorhome.
It's much better to see smoke in a motorhome while driving than in an airplane while flying.
Nevertheless, I pulled off the side of the road and called my roadside assistance company. It looked like diesel fuel was leaking and spraying all over the hot engine, causing all the smoke. Happily no fire as diesel is not very flammable.
A fire department was dispatched to ensure everything was safe. Two trucks and 6 firemen came. They were probably bored back at the station and wanted something to do and jumped at the chance to get out.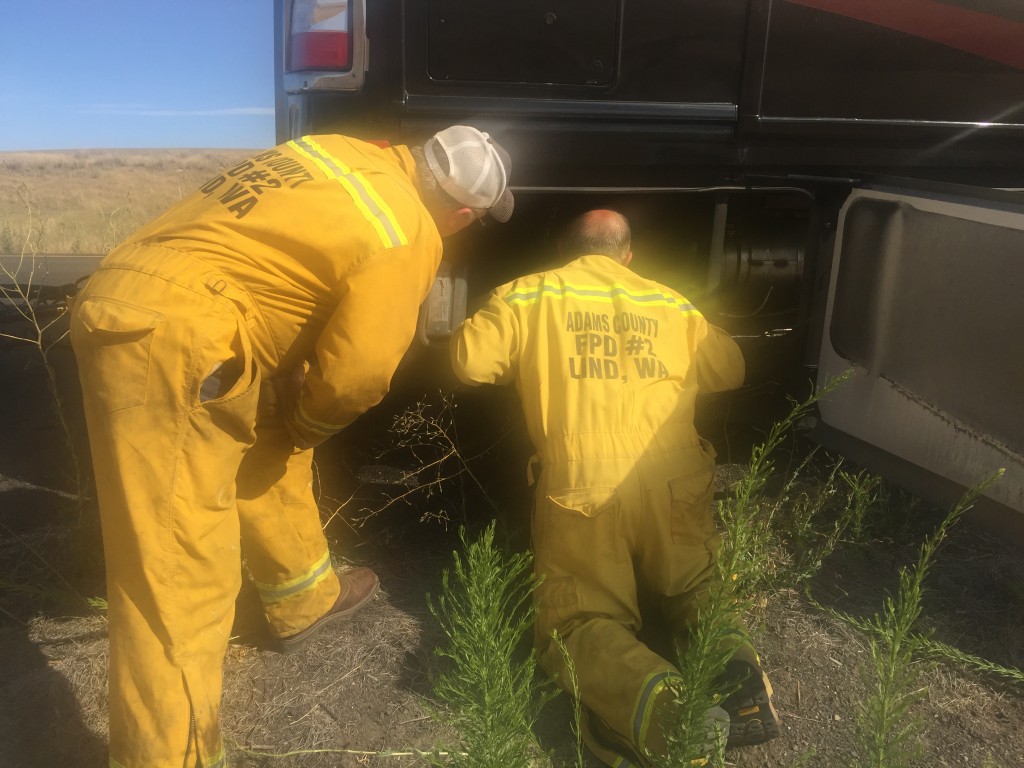 They hung around for a while, checking out the engine and talking. A couple police officers came by to check it out too.
We were just a bunch of guys hanging around, interested in big machines and what went wrong.
The motorhome is still stranded on the side of the highway. I got the cat, cat food, cat water, cat toilet (is that called a litter box?), and cat scratching post plus a few clothes, and drove an hour to Richland and got a hotel where I'm writing this post.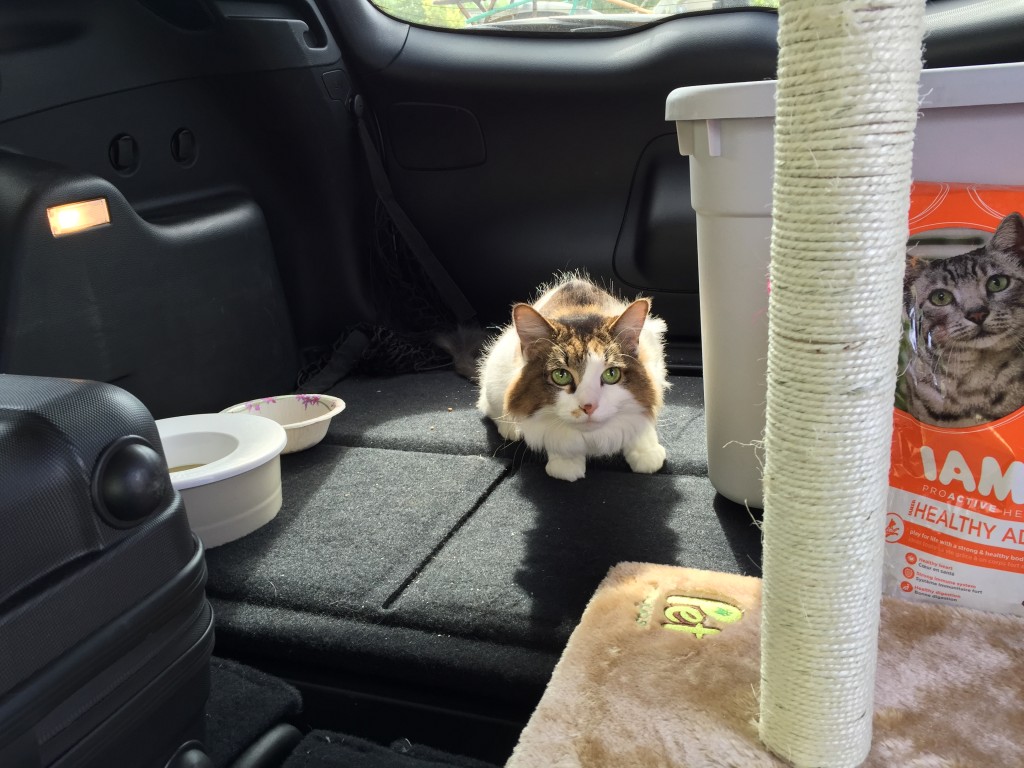 I feel like the cat looks.
The roadside company is telling me it's going to get towed to Jim's Pacific Garage today. Jim's can't work on it until Tuesday, so I'll be hanging around a while. It's nice to have my car.
Some thoughts about big new motorhomes:
Things break. I spent two days in Salt Lake City getting the inverter on the generator fixed. This fuel leak looks like it'll be one week of downtime.
There are not very many repair places. There are not very many tow trucks that can tow them.
Here's the thing though. Living in an RV is supposed to be chill. No worries, no pressure, nothing to rush off to. So it's all good, right? I'm very happy and content no matter what's happening. I keep telling myself 🙂
There is a chance I'll get to the Columbia River, Washington temple today … if the motorhome gets towed and I can get my suit out of it (I forgot my suit!) and the temple hasn't closed yet, I could make it!