The fuel line repair took 5 days. I spent those days somewhat sequestered in a hotel. Going out and doing things didn't have much appeal. So I did a lot of reflection and reading. I was able to come to some realizations about my life and get more clarity on some things I've been working on understanding.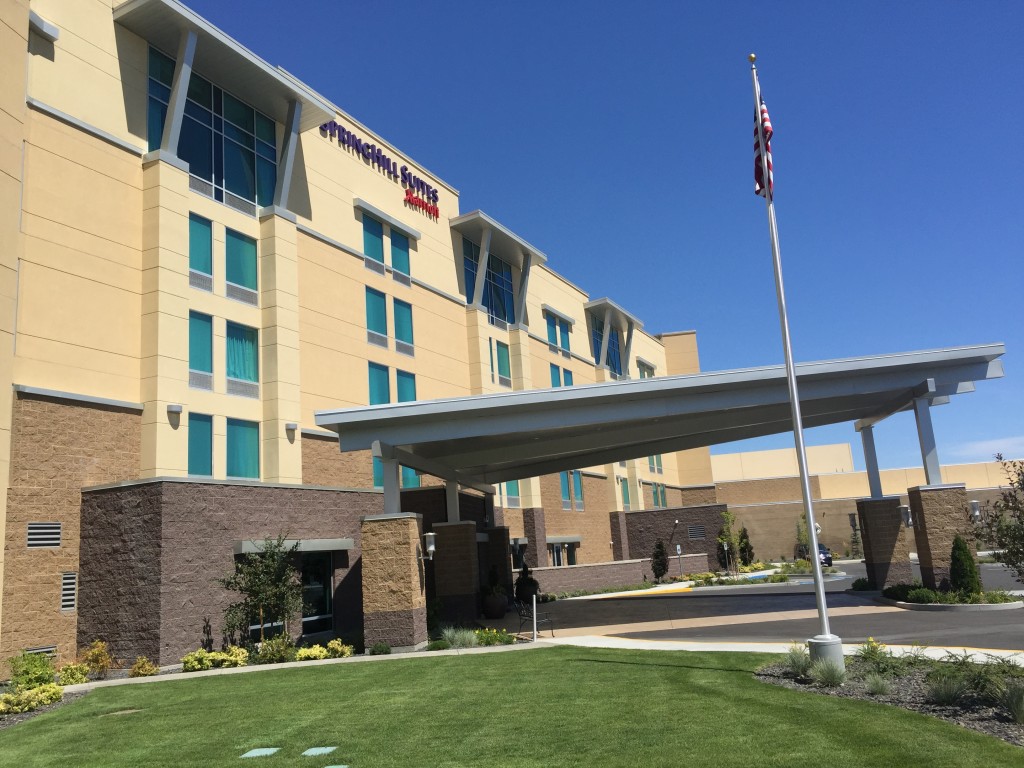 It was nice to finally have the repair done. It takes a pretty big repair shop to work on diesel trucks and motorhomes.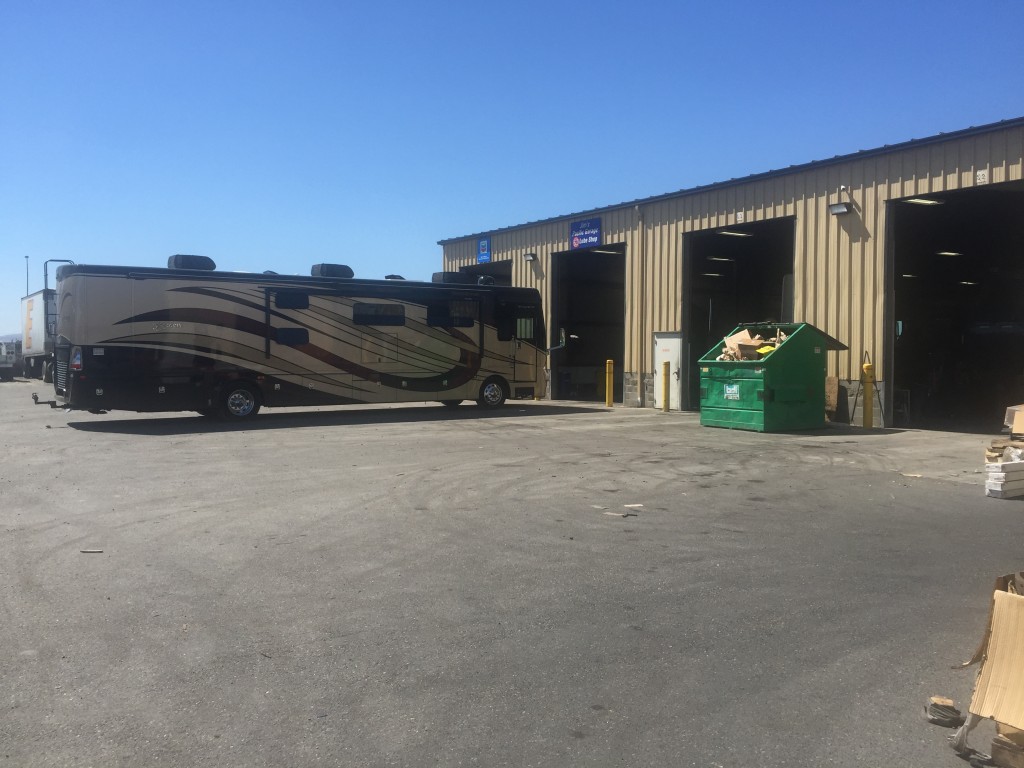 Being on the road and moving again was nice. As I got closer to Seattle there were some stunning views.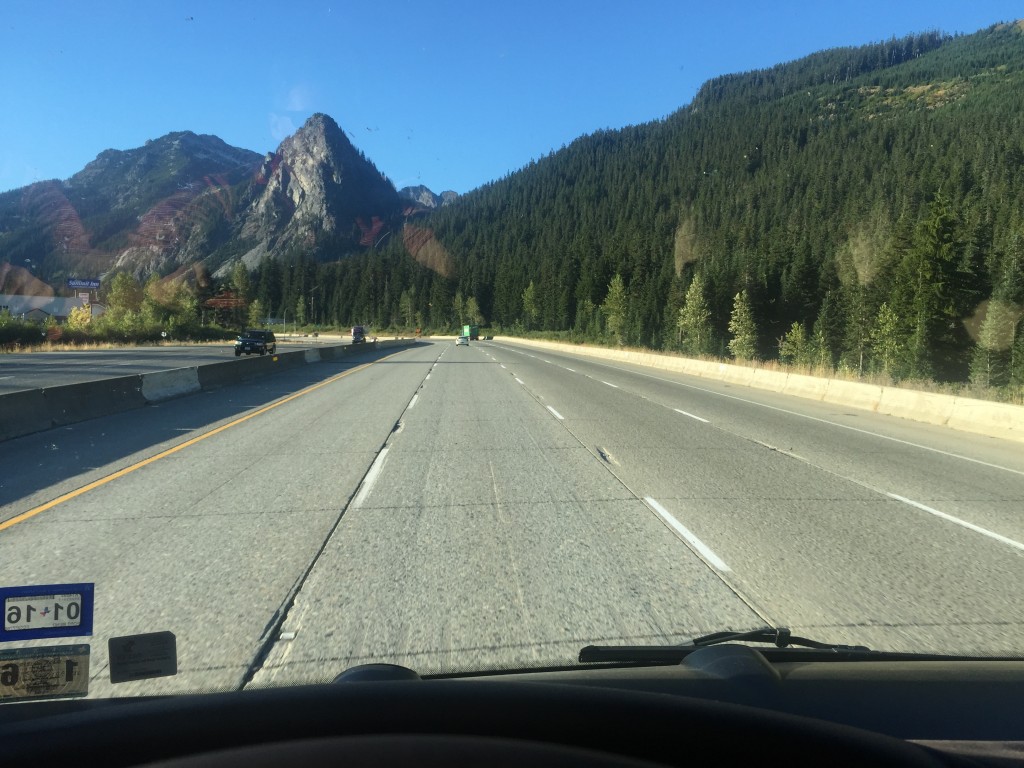 After checking the motorhome into an RV park, I drove the Jeep to the Seattle temple. It's surrounded by very tall trees, and lots of them. I was nervous flying the drone with all those trees around. After finding a clear enough space, once I got the drone above the trees the stress level went down and I was able to get some nice aerial video.
It's very peaceful on the temple grounds. Lots of shrubs and trees and flowers and a fountain.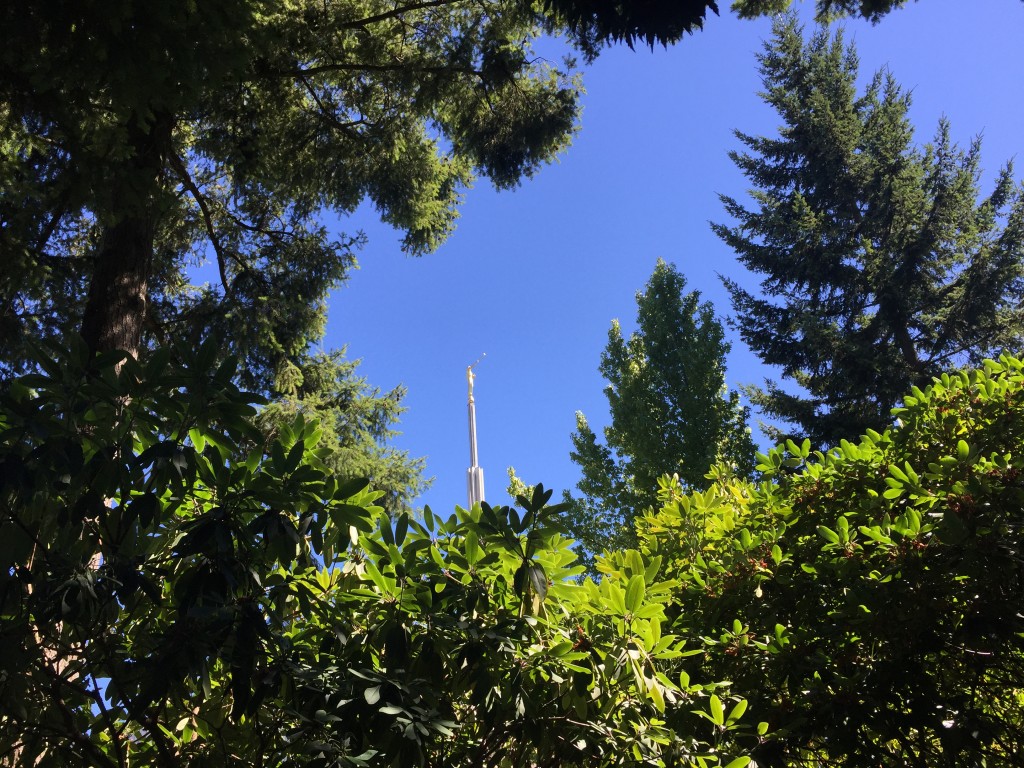 This temple has several sculptures on the grounds depicting families. I haven't seen this kind of art at any other temples yet. Maybe it's unique to this one?
Here's a closeup of the perfectly maintained garden with the fountain in the background.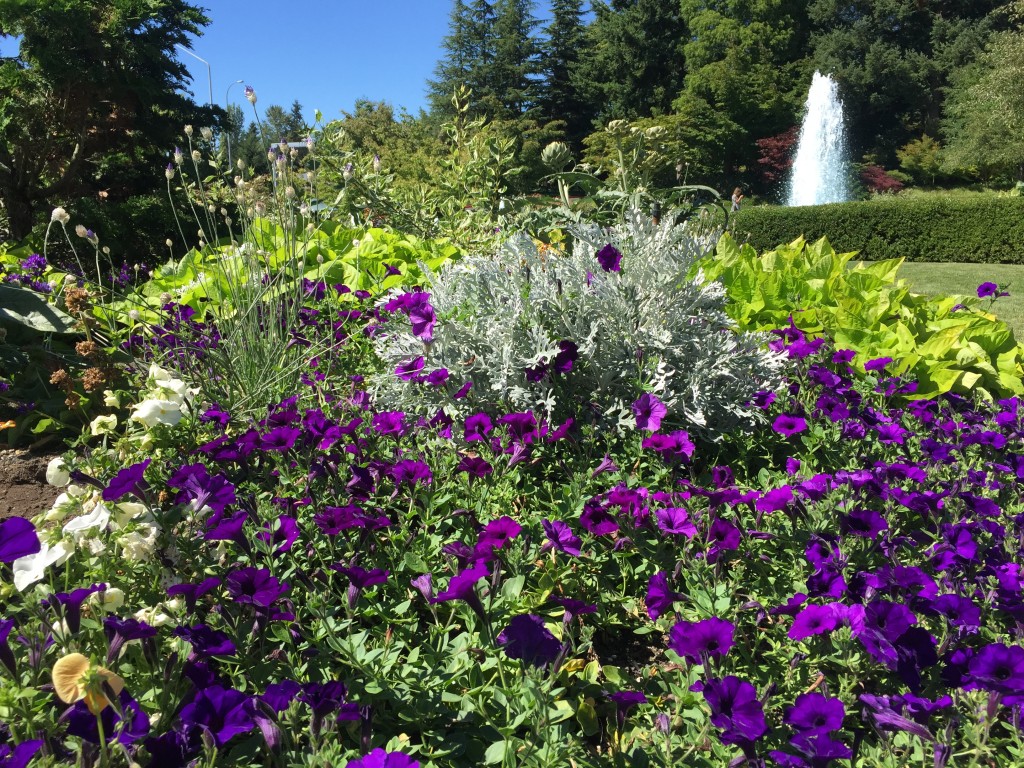 After working in the temple we went to Dairy Queen. Why? Because the place we wanted to go, which was a nice upscale local restaurant that got great reviews on Yelp, had nobody working there. A guy had been waiting for 10 minutes to get seated, was still waiting when we arrived, and I looked around the restaurant and nobody had their food. There wasn't an employee in site. Very strange, and not worth waiting for.
The next best thing to an upscale restaurant is a downscale one, right? DQ was actually quite busy, it seems very popular out here in Seattle. By the way, I haven't gained weight, that shirt is a just really big!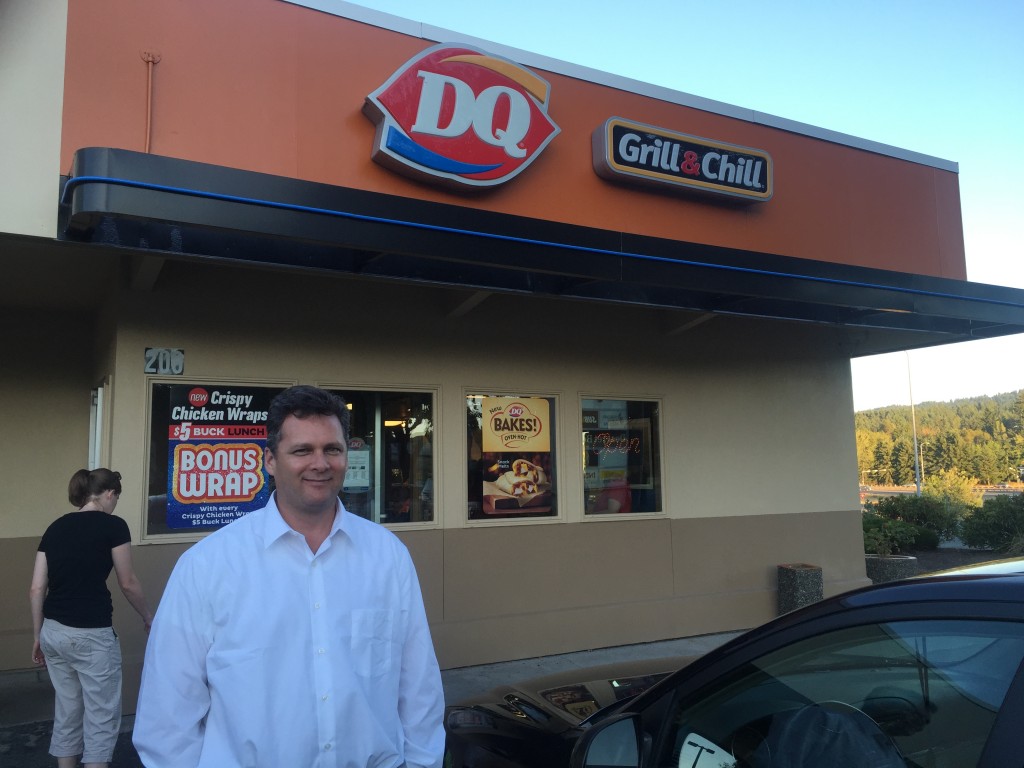 Here's the aerial video. You can see how many trees are around this temple!