Before embarking on this trip I'd never visited one of the "small" temples. I'm learning to appreciate them. Medford is the 3rd I've visited. They are beautiful like the larger temples but because they are small they are quick to get around and easy to figure out where to go.
The Medford Oregon temple is only 10,700 square feet. Compared to Portland Oregon which is 80,000 square feet, compared to Bountiful Utah which is 104,000 square feet.
Before getting to Medford I stopped at Crater Lake National Park. It's a beautiful blue lake formed in a crater at over 7,000 feet in elevation. I pulled the drone out and got some aerial video:
Unhappily I had another motorhome breakdown that required time in the repair shop, and another hotel. The generator on these diesel motorhomes is in the front and slides out on a drawer. There is a latch underneath that keeps it in place while driving.
While exiting a parking lot the front of the motorhome hit the ground and smashed the latch, causing it to fail.
What happened is the generator drawer would keep sliding out while braking. Then I'd accelerate and it would slide in again. Eventually the door got jammed in the open position and I couldn't get it to close. People probably thought it looked strange driving down the road. You be the judge. Here's what it looked like: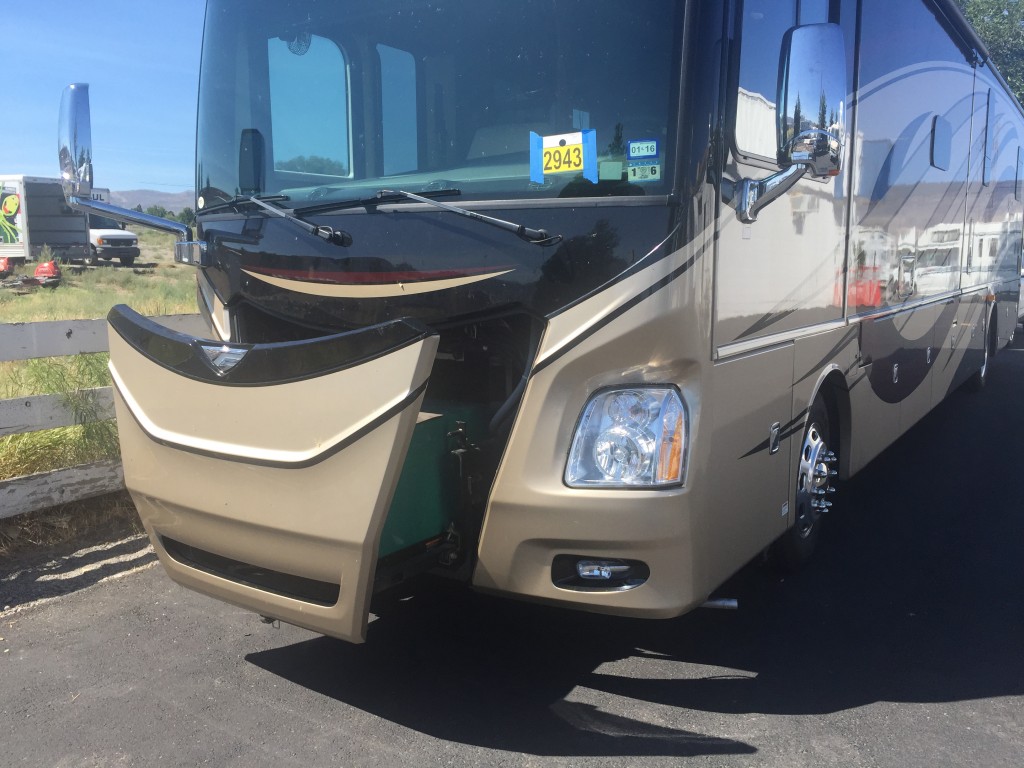 I went to a repair shop and got it fixed. It's sure nice now to have the drawer stay closed!
Here are some pictures of the Medford Temple grounds. I'm enjoying walking around the temples taking these pictures. It just amazes me how beautiful the church keeps the temple grounds, there is such a peaceful pleasant feeling walking around the temples.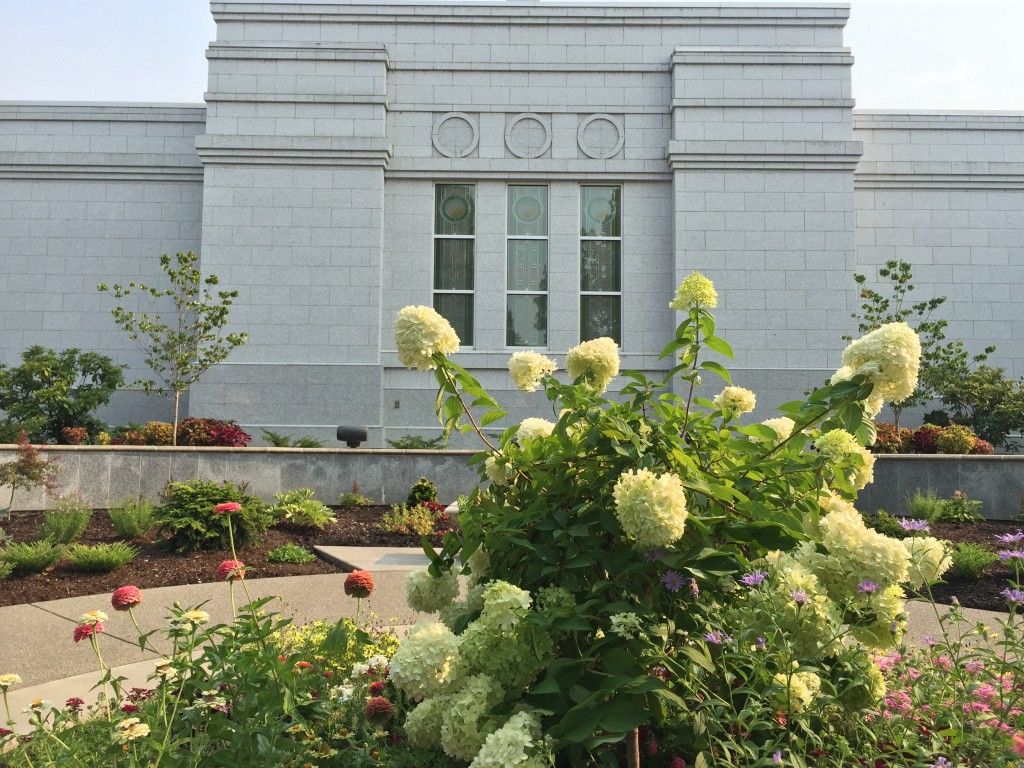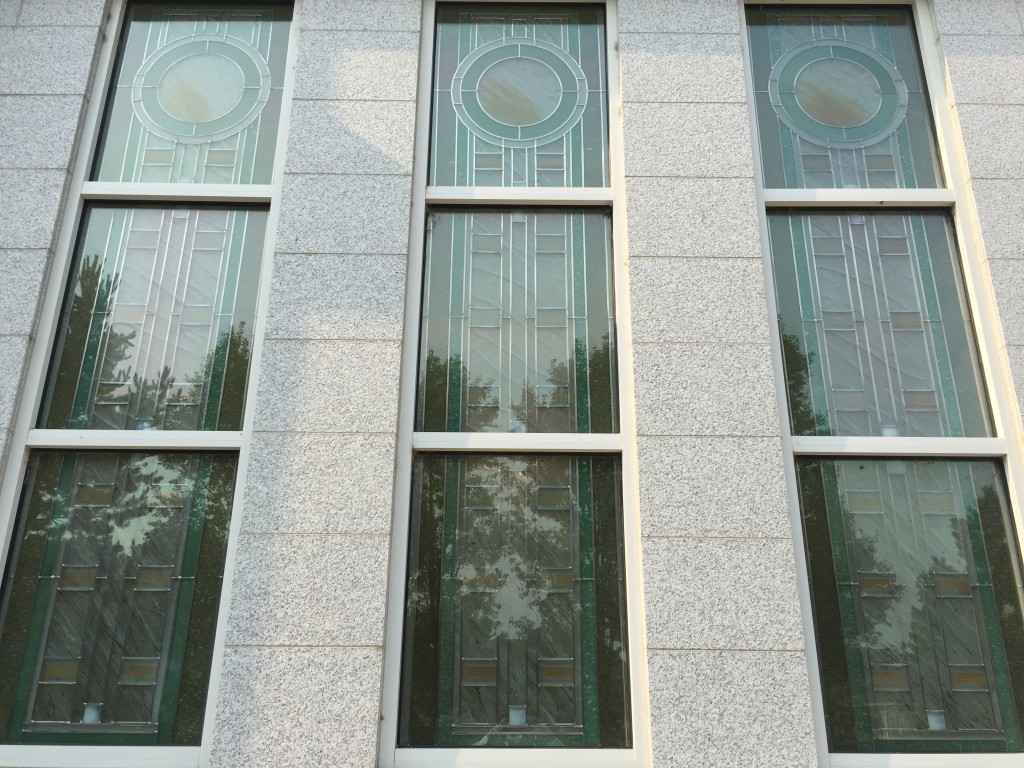 Here's the aerial video: