Tiffany and I visited this temple in February 2014, and again in March 2014. It had just opened and we were living temporarily in Scottsdale where Tiffany was receiving cancer treatment.
You'd never know from this picture she was in the middle of chemo and radiation for terminal stage 4 colon cancer.
She was energetic and brought happiness and encouragement to all the patients and staff. Her deep faith, positive attitude, and exuberance of gratitude was a great example that strengthened many people around her.
Notice anything about the tie? 🙂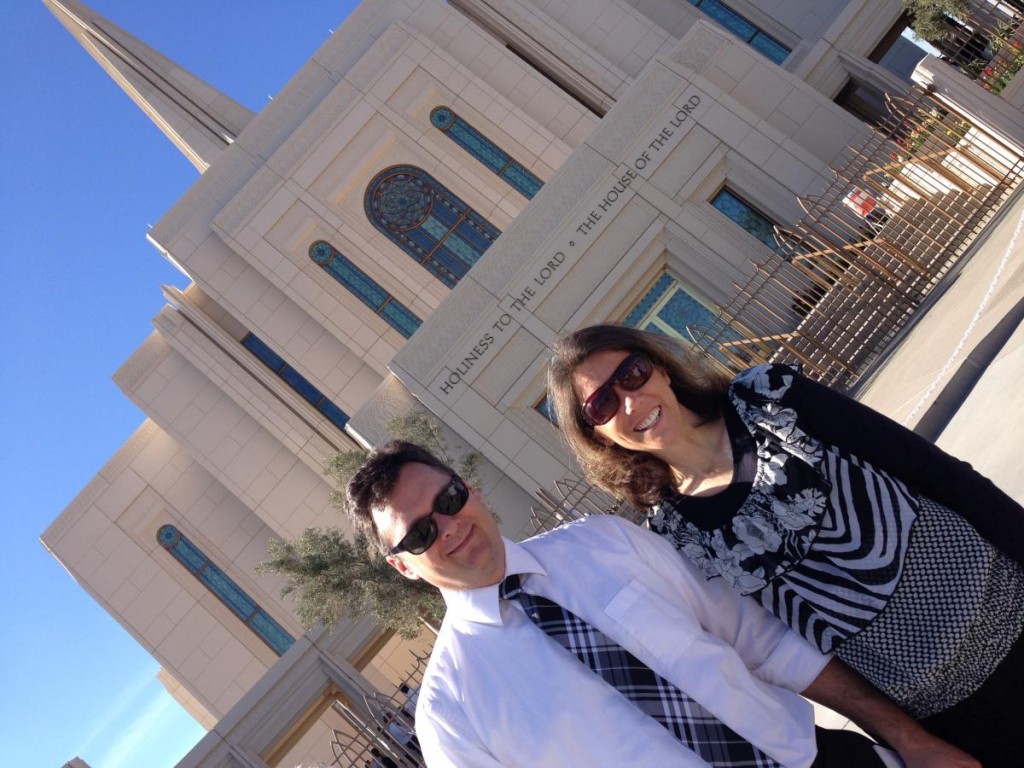 This is the only picture I took of the temple grounds today. I attended the Snowflake temple earlier in the day, then drove to Gilbert. It was 101 degrees and I was tired.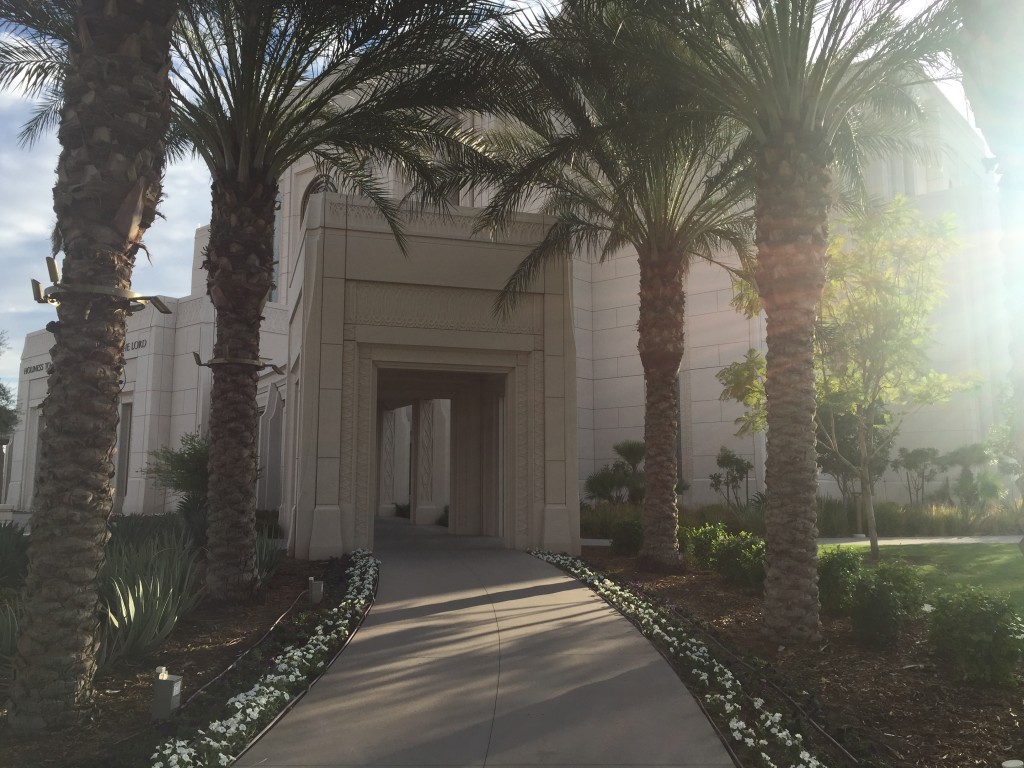 Before working in the temple I had dinner with my son Taylor and his friend Kelly Oates.
One year ago Taylor was serving as a missionary for our church in Maricopa, near Tempe. Taylor and his missionary companion Elder Jolly went to a Mexican restaurant for lunch. Kelly was there eating and they introduced themselves and explained they were missionaries for the Church of Jesus Christ of Latter-Day Saints.
Over several months Kelly learned more about the gospel and decided to join the church. She told me she's so happy now. You can see it in her beaming face! She's heading off to BYU-I next week to finish her last year as an undergraduate in college.
I served a two year mission in Brazil and my 3 sons have served missions. One thing is certain, the Gospel of Jesus Christ changes lives for the better. I've seen it over and over again.
The Gospel brings more happiness, more internal peace, and more understanding of who we are and our life's purpose.