Let's get a couple confessions out right up front.
First, my daughter Emily is a Swiftie. So when I passed this truck on my way to Los Angeles, I had to take a picture for her.
Here is what she texted upon receiving the picture, and I quote exactly: "OH MY GOSH OH MY GOSH! SO COOL"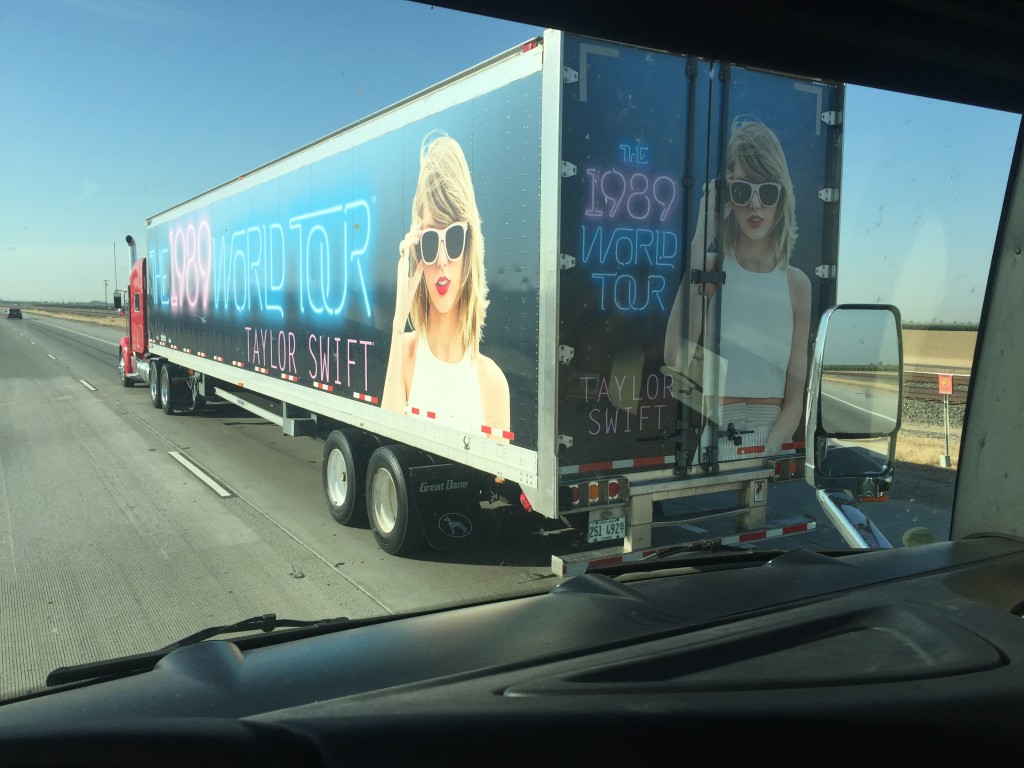 Second, I stayed at a Motel 6 in the Los Angeles area. This car was in the parking lot near mine in the morning. Notice the LoJack on the steering wheel? It occurred to me that if I was in a neighborhood where people would steal cars like this, I might do well to move along.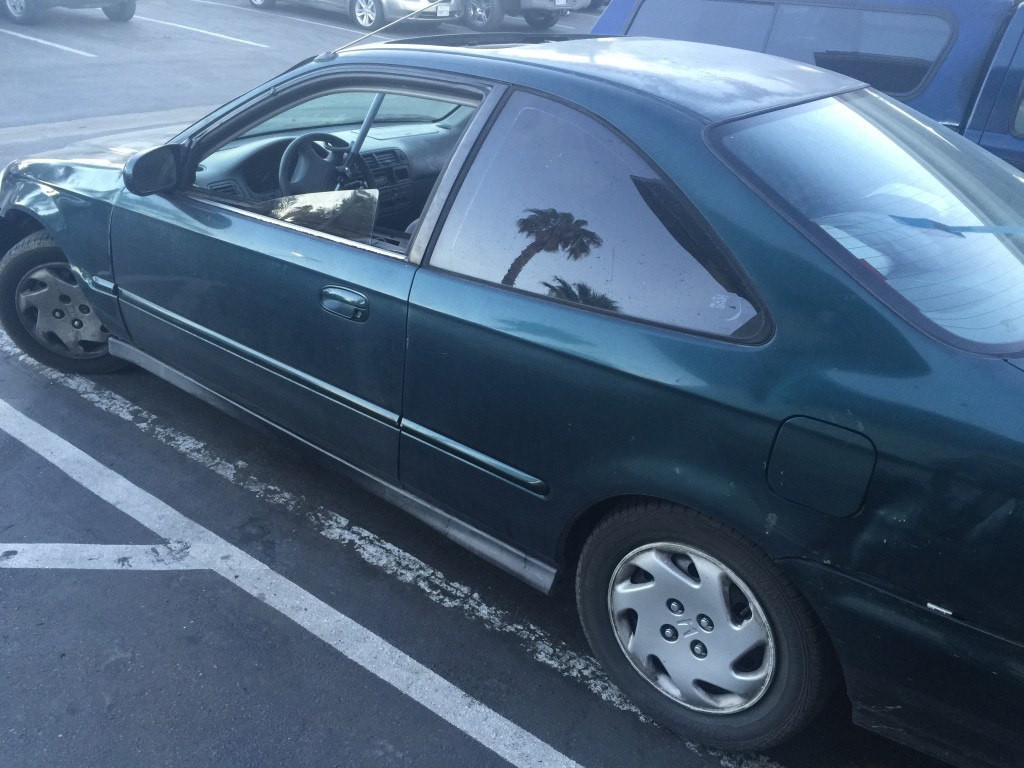 With those revelations out of the way, I'm ready to report on my visit to the wonderful Redlands California temple.
Because of the water shortage the fountains weren't running with water. This looks like it would have been a nice one.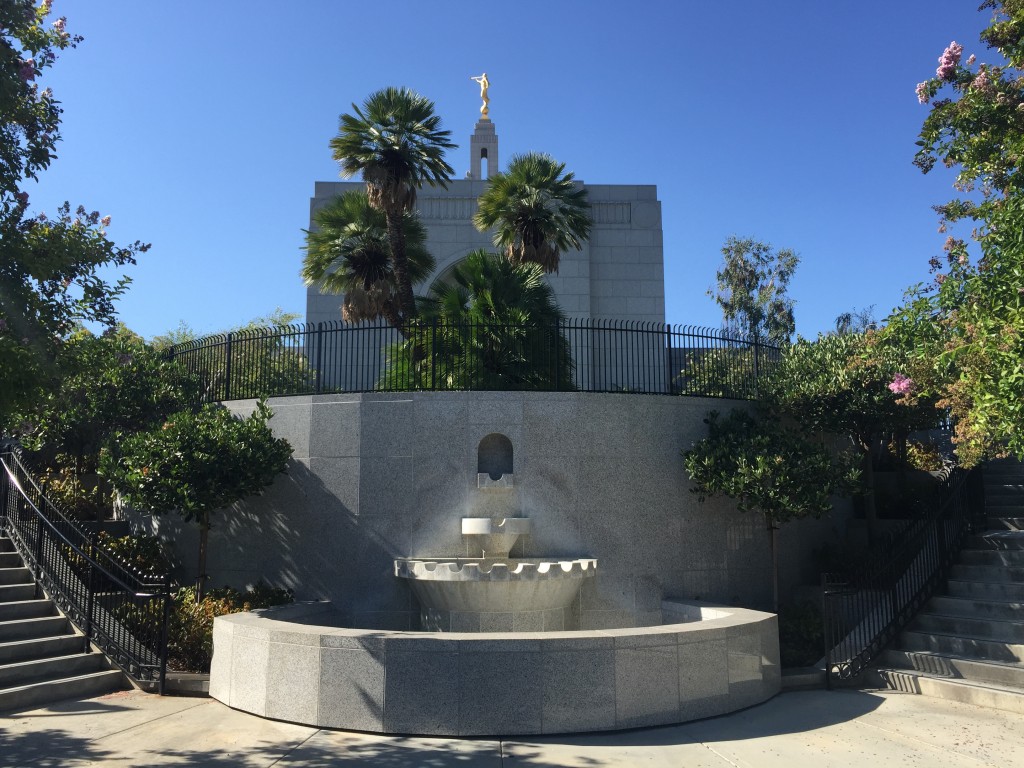 I love the matching palm trees surrounding the temple. Look at the aerial video to see how they completely surround the temple.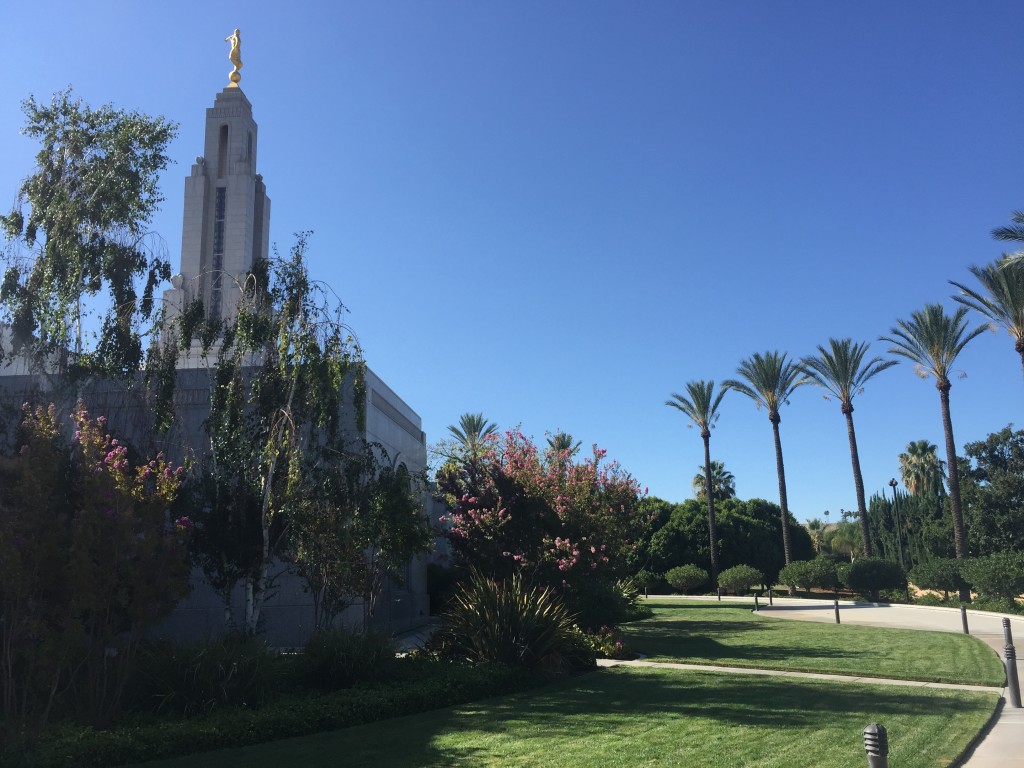 This window is part of what's called the Celestial room of the temple, which is the nicest room with a huge chandelier and comfortable chairs to sit in. I was able to sit inside for a while and enjoy the perfect quiet and natural light coming in, and think about my life.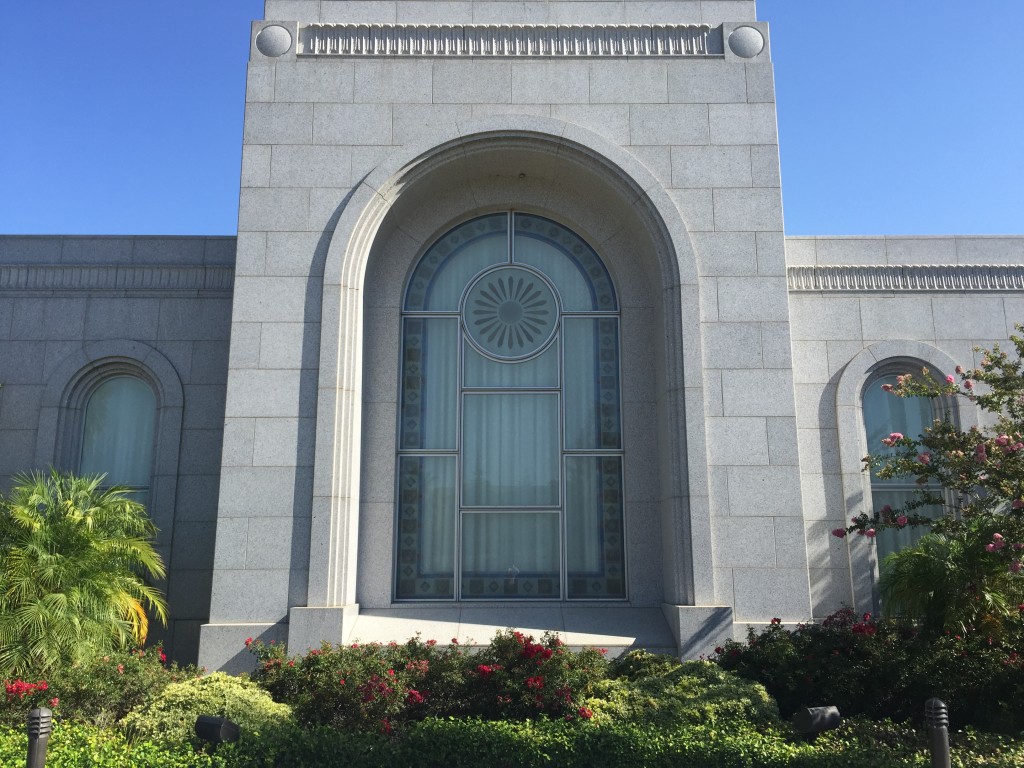 After leaving the temple I went to Submarina California Subs for lunch. This pastrami on sourdough bread was great. They even threw in a chocolate chip cookie 🙂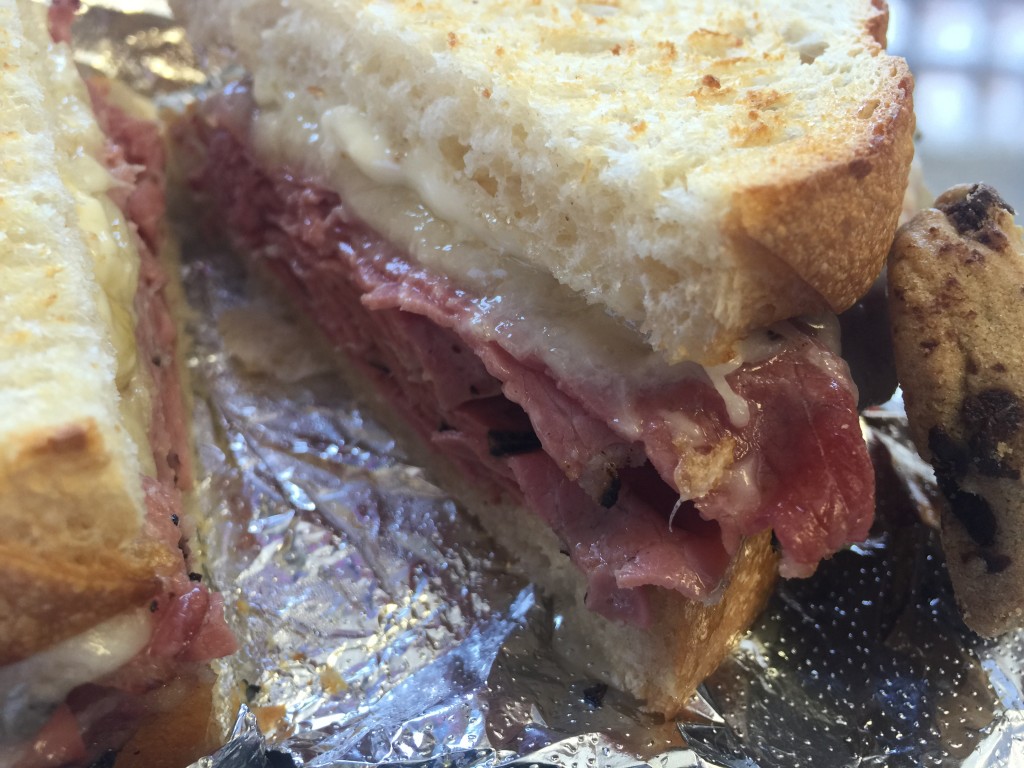 Here's the aerial video, remember to look for the palm trees. Also, right at the end of the video you'll see a little bit of my developing pilot skills as I fly between two palm trees, narrowly missing one as I bring the drone back for landing.